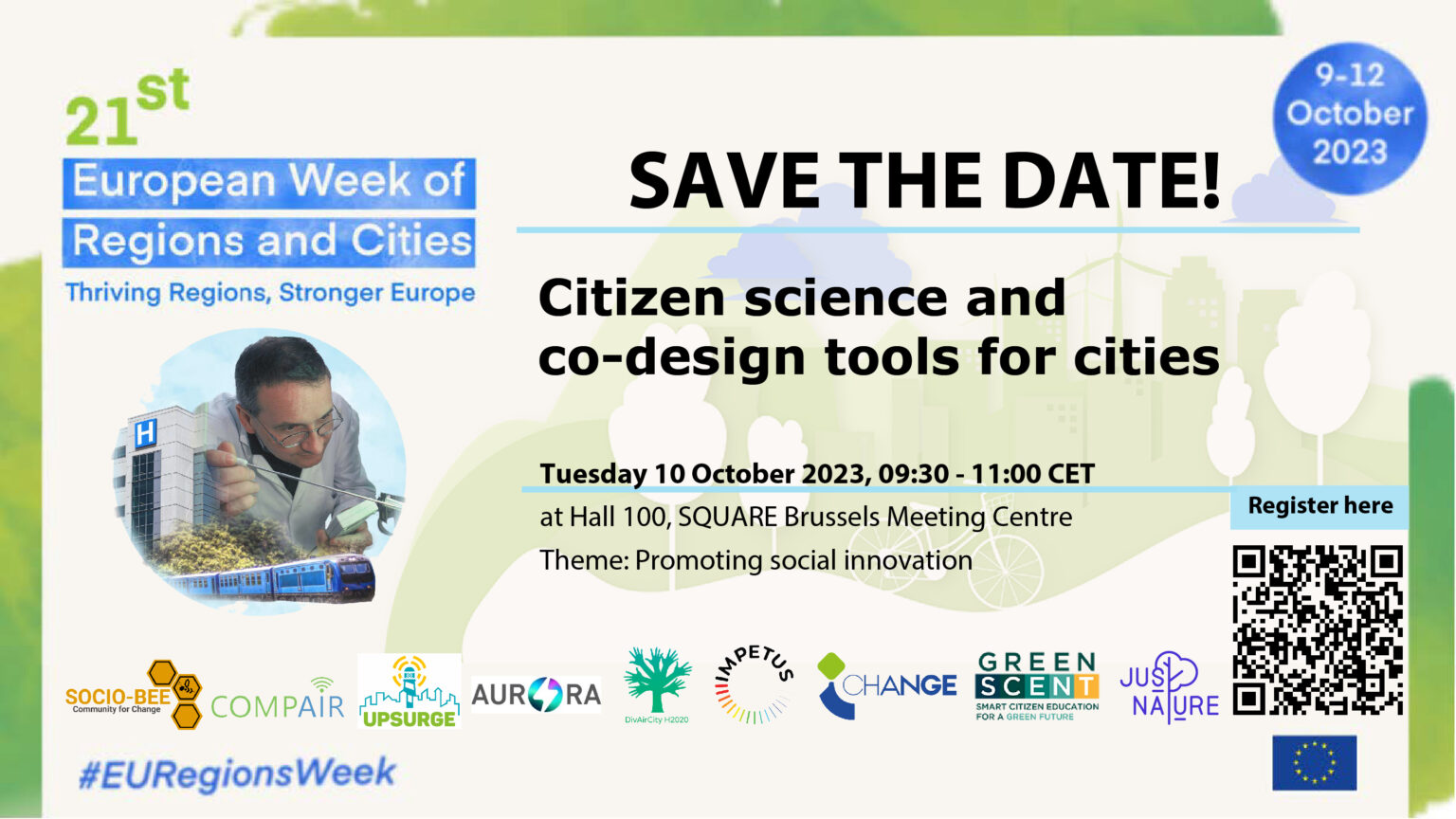 Join us on the 10th of October at the European Week of Regions and Cities, in Brussels.
We are very excited to announce that the IMPETUS team will be joining 8 fantastic EU-funded projects at this year's Week of Regions and Cities. 
At the Citizen Science and Co-design Tools for Cities event, we will have a marketplace of ideas, sharing know-how, practical examples, and tools that can inspire citizens, business stakeholders, municipalities, and local regional authorities to successfully partner in the fight against climate change and encourage local communities to become active participants in creating more sustainable and liveable cities.
So why not join us on the 10th of October at SQUARE Brussels Meeting Centre, Hall 100, and be part of the change you want to see in the urban spaces we all share!