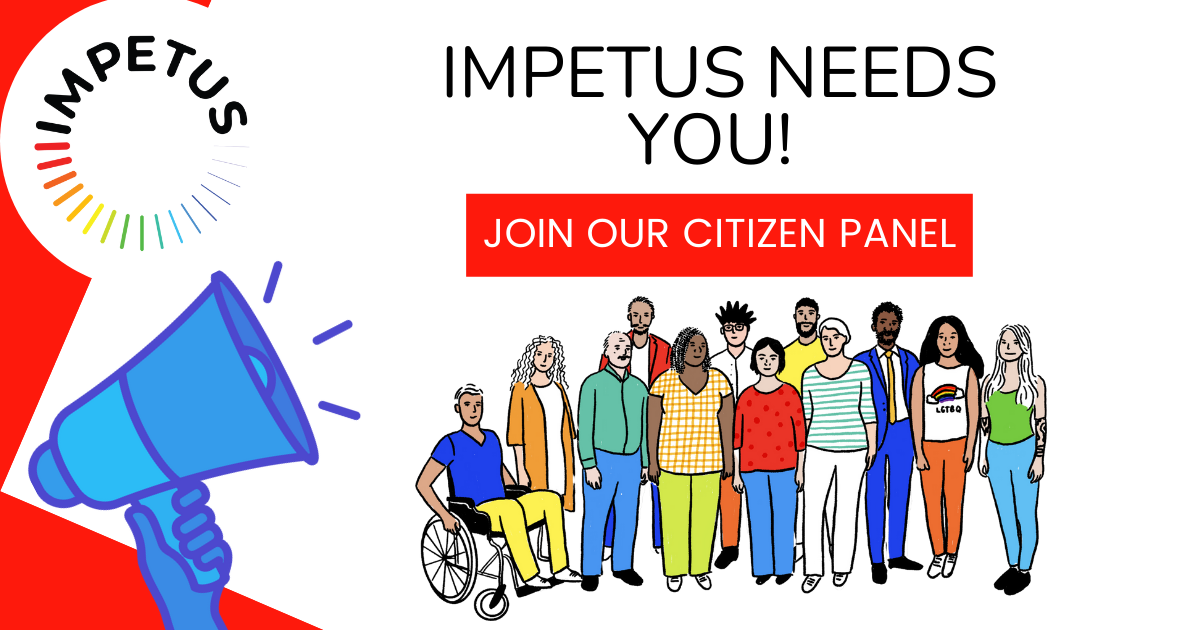 The Impetus Citizen Panel was established in 2022 and helped us define the  Cities for Life challenge in our first open call. We are now looking to expand the panel to a total of 20 members. The panel works with the project consortium to
define challenges for our open accelerator call – the method we use to recruit citizen science initiatives who will receive funding and support;
contribute to the nominations and/or evaluations for the European Union Prize for Citizen Science; and
help spread the work about citizen science in Europe, and Impetus' mission.
Participation in the panel is voluntary. You should be passionate about citizen science or citizen engagement to join, and be able to spend one or two hours per week on it between September and November.
The panel will meet online, and be active for at least two more years, but you can leave it at any time. The working language of the panel will be English.
As a panel member, you can participate in the above activities, and also gain access to the Impetus accelerator training programme; gain a free festival pass to the Ars Electronica Festival in Linz, Austria; have your profile presented on the Impetus website – and most importantly, influence what type of citizen science initiatives Impetus is going to fund!
Applications can be submitted until noon on the 29th August 2023.
For any questions, please reach out to Andrew Newman (Andrew.Newman@ars.electronica.art) and Gefion Thuermer (gefion.thuermer@kcl.ac.uk).